We make soft toys and we do it well. Your baby will love our Nin-Nin. We have convictions and we apply them every day in our factory to send you high quality products.
Simple & Efficient
Nin-Nin is well structured
- Two different sizes, visually and to the touch, to stimulate baby's early learning.
- Very thin ends easy to grab and well adapted to new-born psychomotricity.
- Two knots to relieve toothache
- A fluorescent tag (yellow, green or orange) acting as a visual stimulus for the baby, and helping him to find his nin-nin easily.
- A blue, white and red tag because our products are all made in France.
- A head without face or expression to encourage baby imagination and curiosity.
Perfect Measurements
It has been specially designed to that your baby can put it on his face to fall asleep and it does not cover his nose. It is extremely soft and babies love softness. And then it is very easy to carry on everywhere ; you can put it in your purse or even in a pocket. Note that all our Nin-Nins have the same size, the same shape and texture. Therefore your can choose to buy different Nin-Nin with different design and it will not be a problem for your baby.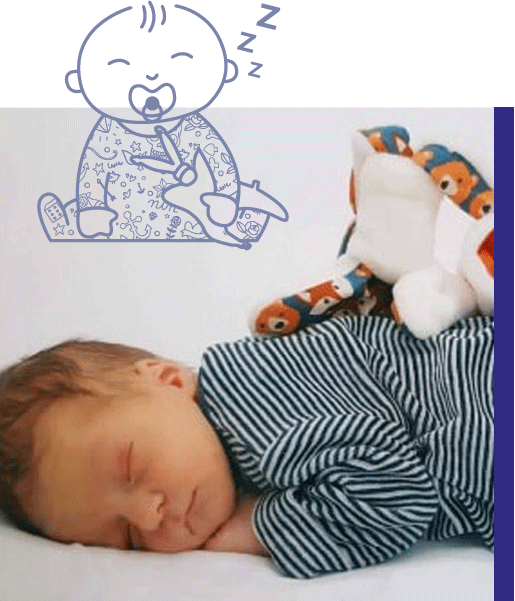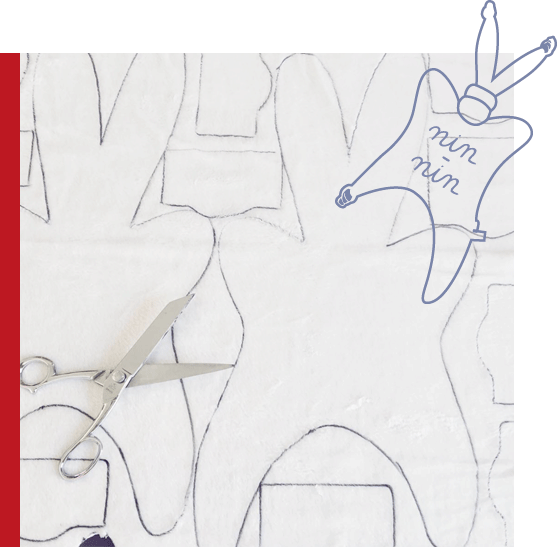 My Father...
This forgotten Hero.
Fathers are often sidelined when it comes to childcare. But they do have things to say, and they have pretty good ideas ; so let's listen to them ! We want to hear your, we want to know what you think (not about last night soccer game, of course).
This is why we like to share our story with you. Our brand and our Nin-Nin's story. It has been designed by a Dad and that's important. This is why our packagings are grown, tattooed and they smell sweat. (no, it's not a joke!) This is why our humour is caustic sometimes and that we call a spade a spade.
Let's change our vision!
So let's help fathers in their role with their babies, let's encourage them because they need our support. They are not doing things like mother would do... and this is why it is important to let them do.
Leave Daddy choose the Nin-Nin, he will love it !
The Best for your Baby
Quality & Security
When we buy products for new-borns we look for quality and security for sure. We do both. Our Nin-Nins are made with love in our factory and they are all checked one by one. They are made in compliance with European standards.
They have been tested by a laboratory and they comply with the following norms : NF EN 71-1 (2014), NF EN 71-2 (2011) + A1 (2014) et NF EN 71-3 (2013) + A1 (2014).
All our fabrics are Oeko-tex and our Minky is REACH
We also have an organic collection (less soft).
Brand and Design
Our brand is registered as a Trademark at the INPI under number 3929708. Wich means that it is completely forbidden to use it.
Our Design is also registered at the INPI under number 20171907. Which means that copying it is strictly forbidden.