How to sponsor my relatives?
Do you like Nin-Nin? Do you want to share our fabulous soft toys made in France with all your loved ones ? Refer them , earn points and convert them into vouchers . Follow the guide of our referral program !


How my fund works
.
1. Once my loved ones have been invited, I receive an email to access my fund
2. My relatives, they will receive an email informing them that I want them to discover Nin-Nin
3. If they order on the website www.nin-nin.fr they will be immediately credited with 5 points and me too (no minimum purchase)
4. My points are cumulative and I can convert them into vouchers when I have reached the desired amount!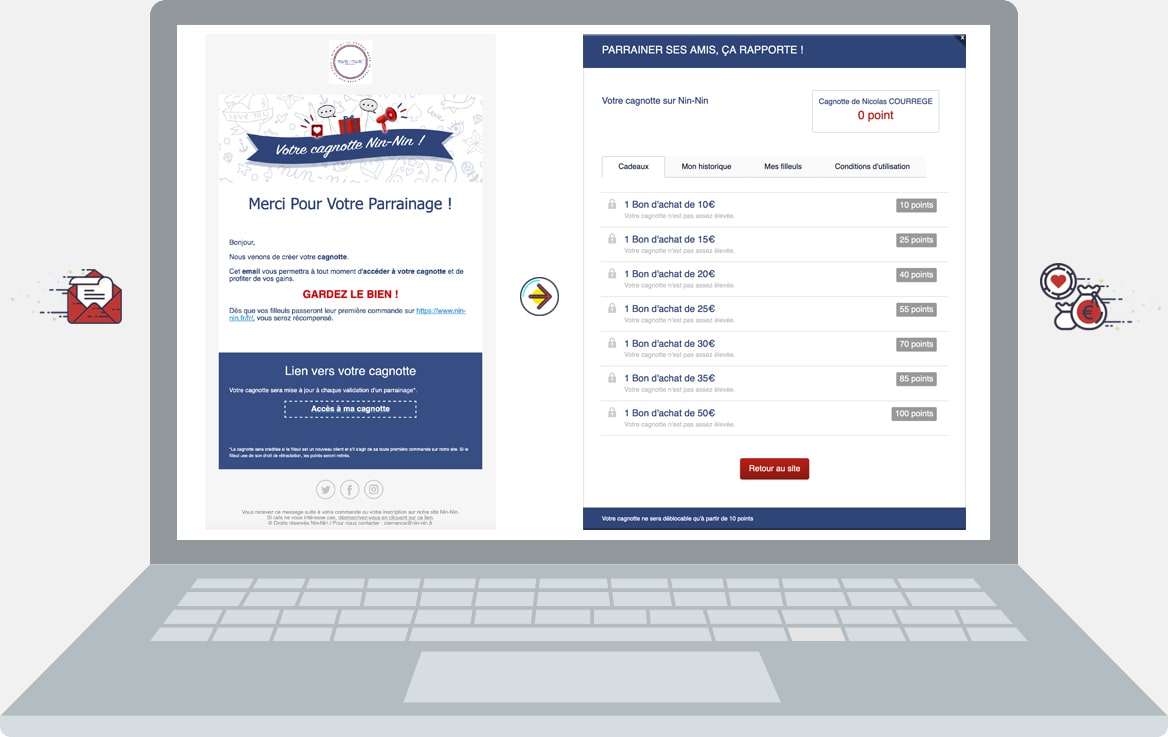 Equivalence "Points / Vouchers"
.
1 godson who will have placed his first order thanks to my sponsorship will bring me 5 points
2 referrals who will have placed their first order thanks to my sponsorship will bring me 10 points or 10 € of voucher
5 referrals who will have placed their first order thanks to my sponsorship will bring me 25 points or 15 € of voucher
20 referrals who will have placed their first order thanks to my sponsorship will bring me 100 points or 50 € voucher