Once you have chosen the Nin-Nin, you must choose the color of the fluorescent tag. Thanks to this colored stimulus the baby will find easily the doudou, at home or at the creche. And you must know that babies love tags.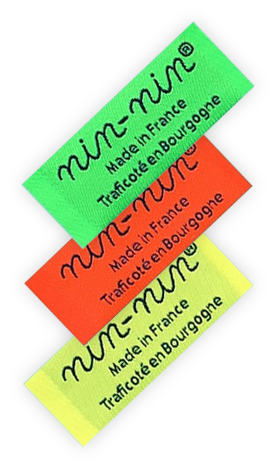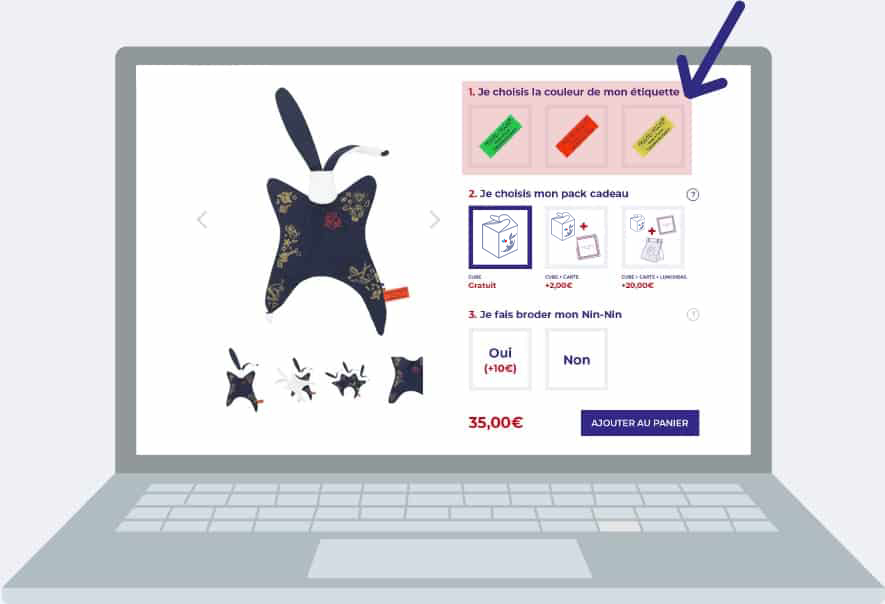 You have the choice between yellow, green or orange.
Babies love labels, make the good choice!
If you order the pack with the lunchbag, the tag of the lunchbag will be the same as the one chosen for the doudou.

What it looks like