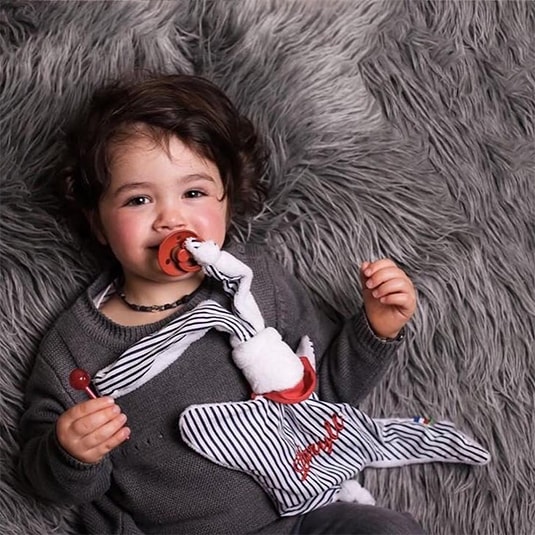 Become a Nin-Nin icon
Daryll and his comforter Le Marinière
Here indeed it is glandouille and hairdresser for daryll ... Thank you @daryll_kids_model for this superb photo of Daryll ❤️ #tgif #vendreditoutestpermis #weekend #friday #fair #paris #famille #momtobe #dadtobe #salondubebe @enjoyfamily__ @paris_expo #event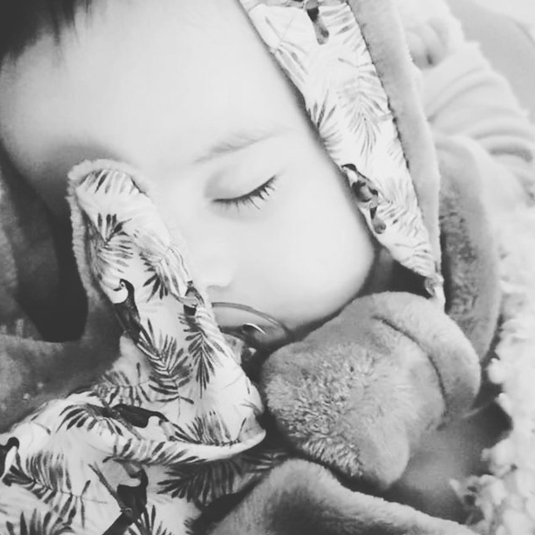 Noah and his comforter le Toucan
Chuuuuuut ... Noah seems to be sleeping well. At the same time, he is in good company. So good to fall asleep with your Nin-Nin ... Thank you @babooule for this cute photo #bebe #dodo #sleeping #babjgram #maternité 11grossesse #accouchement #pregnancy #famille #maman #papa #toucan #sleepingaid #madeinfrance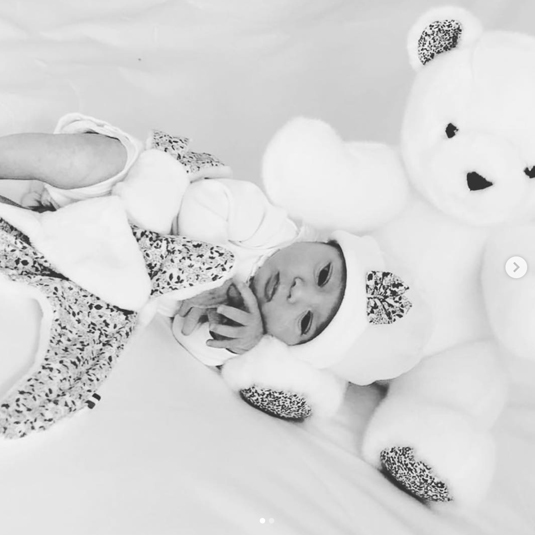 A little wonder with its soft toy and hat liberty
Especially in 2019 continue to send us the photos of your mini you !!! We love it. Thank you to the parents of this little wonder for this photo too cute #babygirl #liberty #doudou #bonnet #bebe #photooftheday #picoftheday #intababy #regram #love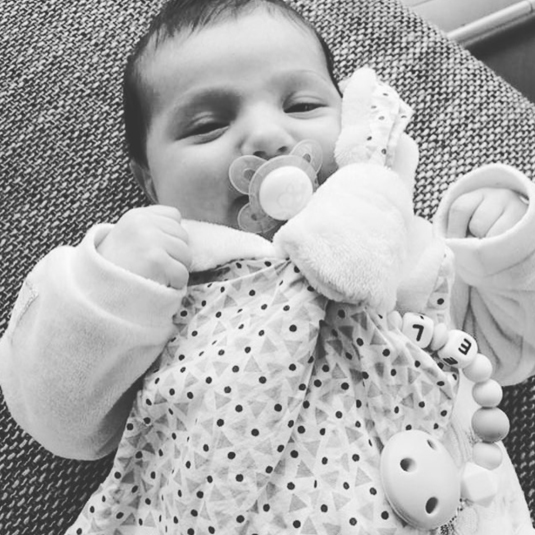 Much too cute with his cuddly toy le Funky
A little boil to eat, to start the weekend well. Christmas went well? Determined to do it again for New Years? Have a nice weekend, bichons. Thank you @ cline_56 for this photo much too cute
#fetesdefindannee #seasonsgreetings #weekend #babygirl #bonweekend #crisedefoie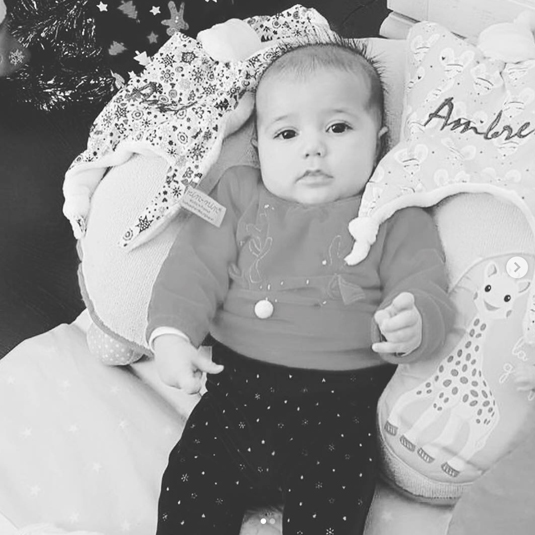 Too spoiled with its 2 personalized soft toys
Merry Christmas !!! So, you have been spoiled rotten ??? Amber, she is super equipped. Thank you @ chouchouju13 for this photo of Christmas too hot. #noel #joyeuxnoel #merrychristmas #christmas #babygirl #ambre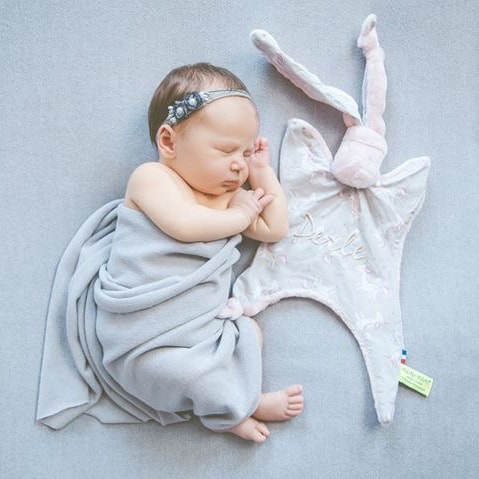 Perle and his comforter Le Licorne... Adorable !
Soft toy of perfect quality and softness for newborns. Nin-Nin took care to respond favorably and quickly to my special request ... I still cannot believe the speed of making and receiving our blanket. A single name now to remember and advise all those looking for a blanket for their toddler: NIN-NIN !
#qualite #douceur #conseil #doudou #ninnin #bambin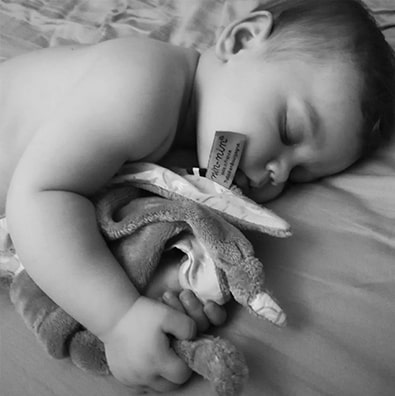 Soéline and his Nin-Nin personalized....
An inseparable duo even in strong heat! Soéline no longer leaves her personalized blanket even during the heatwave...
#inséparable #doudou #personnalisation #babygirl #canicule #vacances #été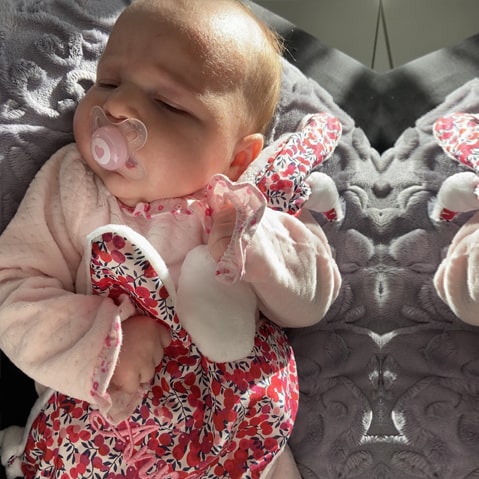 Annaand his comforter Lily... Liberty of London !
Anna just received his Nin Nin and adopted him directly !!! I just wanted to tell you how perfect this blanket is, it is beautiful, it is large, it is soft and of very good quality !!! Thank you !!! I wish you a good continuation and long life to Nin Nin !!!!!!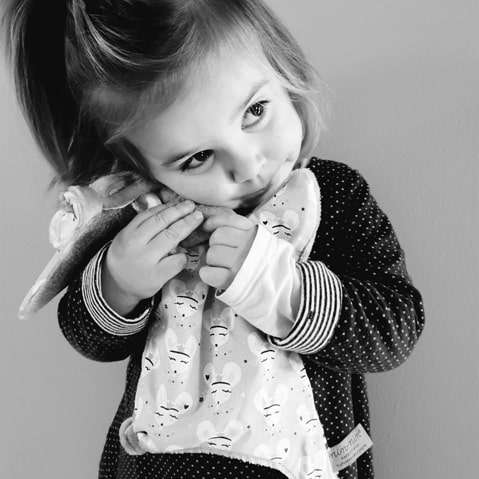 Camille, 2 years....
An inseparable duo! Camille does not take off her soft toy anymore. It's never too late to have your Nin-Nin. Who would have thought that she would have adopted it so quickly when she already has an official blanket from birth. This photo is just sublime and represents the need to have a Nin-Nin as a confidant..
#inséparable #doudou #confident #babygirl #souricette #secret #sublime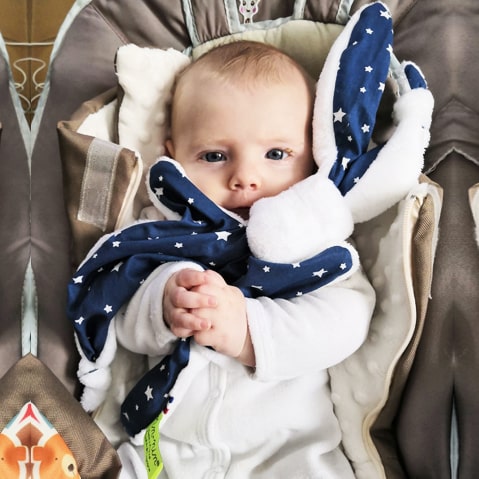 Agathe and his comforter L'Indigo !
Agathe and his faithful nin-nin companion Indigo for sleep ... And for awakening. She never leaves him, she adores him and she gives him big hugs all the time. We love Nin-Nin and his big ears. He is so sweet and the whole family loves him! Thank you Nin-Nin

What it looks like