Amazing ? If you are surprised it is probably because since a long time ago everything linked to babies seems to be the mum's part. But times have changed ! Nin-Nin is a great doudou, a very original and customizable birth gift and the icing on the cake : It has been designed by a Daddy.
Dare to discover our story...
Who's that Dad ?
His name is Nicolas Courrège.
He is 40 years old (Ouch!). He is a curious man (way to curious !). He is creative and inventive. His favorite outfit ? A black T-shirt, he has 132 of them ! He likes sport and he is a bon vivant (of course he is from Burgundy !) He is also resourceful and very sensitive. Self-taught man, he is very persistent.
A doudou, an oddball
Nicolas has 14 millions ideas of concept every minute and he is pretty sure that we are going to lauch at least the half of them, of course ! He has a very personal vision of the world. This is probably the reason why Nin-Nin does not look like any other doudous; it's an oddball (just like Nicolas, LOL)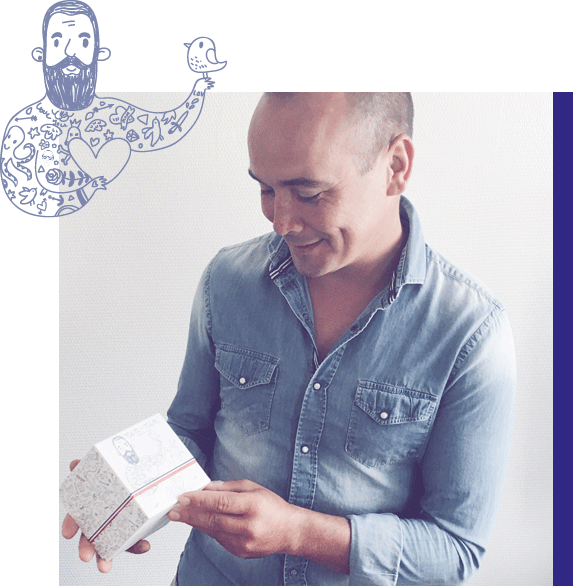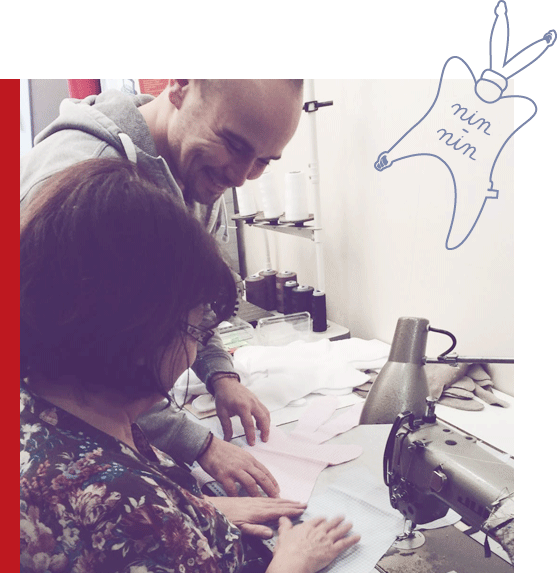 Why Nin-Nin?
Why not?!!!!?
It's when Eliott was born (Nicolas'son) that Nicolas designed the Nin-Nin. He wanted to make a product that could reach everysingle person on earth (if you please !) Something that everyone needs once in his lifetime. And so the Doudou was a great idea (Iphone was already taken...).
A very original birth gift...
Everyone has a doudou at birth. It is very easy to offer : no sizing trouble. So there, it was THE idea ! And for the name, well easy... Nin-Nin is a word people use in some parts of France to say doudou, comforter. And this is actually the term used in Burgundy. And it's easy to say for a baby. So it became the name of our comforter and it's also our brand name. And hey, do not pronounce it the english way!