Comforter / Nin-Nin
BABY COMFORTER LE MONDRIAN
Do you like Art, originality and Mondrian? So go for it, this cuddly toy is just a pure marvel. Baby will love its bright colors and its softness and you will make the moms in the neighborhood mad with envy! Note that each model is unique. Attention this model is different from the previous one Nin-Nin Mondrian
Soft part color white
Fabric designer: theodesign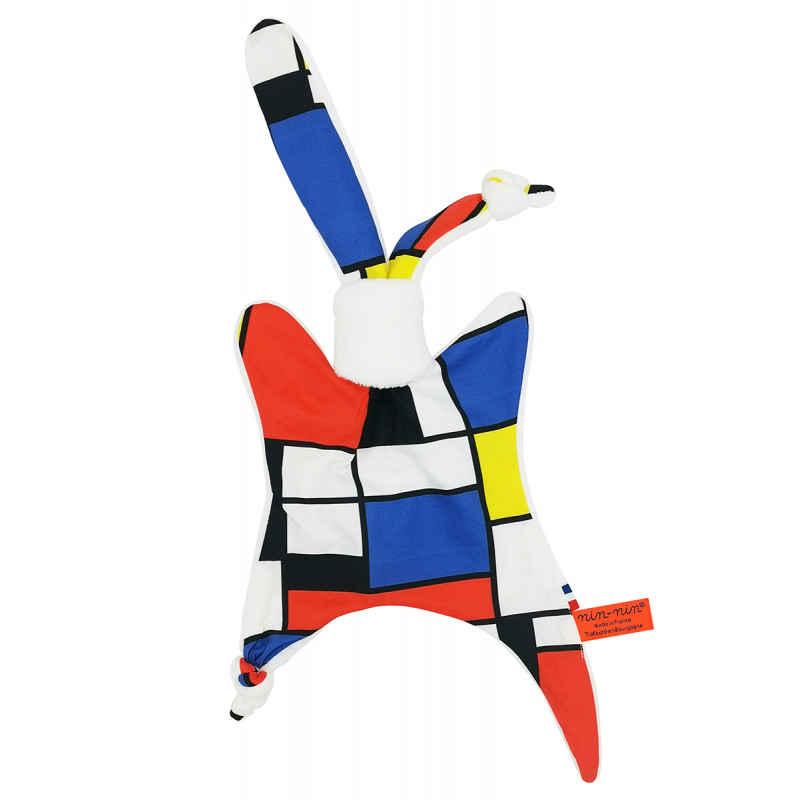  
More info and Care
Baby Comforter Size

57cm

Manufacturing

Manufactured in Burgundy with love

Attribute

Nin-Nin Comforter, cuddly and sweet !

Washing advice

Machine washable 30°C and let it dry naturally

Material

Front Side 100% cotton, Back Side 100% polyester
Specific References
EAN13

3770011329892
Product details
Our Personalised Baby Comforter is made of two types of fabrics. A very soft touch fabric on one side that will reassure and settle your baby and a coton side with a wide variety of colours and designs. It has extra-tiny ends to enable the newborn baby to catch very easily his Nin-Nin Comforter.

Nin-Nin does not have a defined visage to give the newborn baby the chance to imagine what he wants, and to see his comforter the way he wants to.

All our products are made with love in our French Factory in Le Creusot (Burgundy).
More info and Care
Baby Comforter Size :
57cm
Manufacturing :
Manufactured in Burgundy with love
Attribute :
Nin-Nin Comforter, cuddly and sweet !
Washing advice :
Machine washable 30°C and let it dry naturally
Material :
Front Side 100% cotton, Back Side 100% polyester